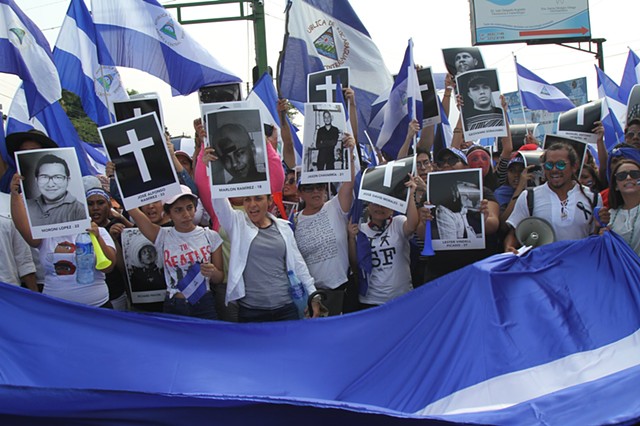 Art of Solidarity was cofounded by Nicaraguan American artist and educator Maria Gabriela Aldana and US­-based filmmaker Aleks Martray in 2007, producing community­ media documentaries and murals in Nicaragua ever since. AoS was developed out of a public high school arts classroom in Baltimore, Maryland as Bmore Cultured from 2004-2008. In partnership with the Maryland Institute College of Art, AoS grew as a study abroad and produced over a dozen film, media and mural collaborations between North American and Nicaraguan artists and communities.
In 2015, AoS responded to the most vulnerable community that would be affected by the Interoceanic Canal by creating a documentary about their fight to protect their ancestral land and indigenous way of life. See trailer of Bangkukuk Film.
AoS was the only international witness to Bangkukuk's elections in March 2018.